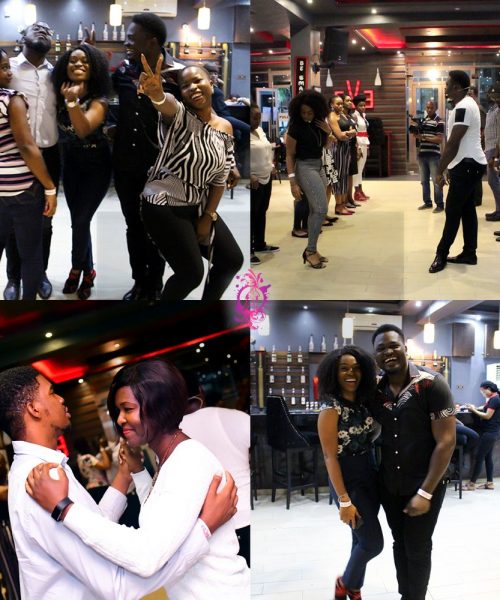 Venue:

Has Ended
Enquries? call: +2348056304856, +2348172471052
Schedule:
KizMe #1


October 2, 2018




6:00 pm - 10:00 pm

KizLove #1


October 9, 2018




6:00 pm - 10:00 pm

KizUrban #1


October 16, 2018




6:00 pm - 10:00 pm

ClassicKiz #1


October 23, 2018




6:00 pm - 10:00 pm

KiZouk #1


October 30, 2018




6:00 pm - 10:00 pm
September events where all AMAZING!!!. Join us as we continue the #KizombaExperience this October at EVE Lounge.
Be part of our movement, the new dance wave taking Lagos by storm. Enjoy captivating sensual & contagious music throughout the nite. Don't be stuck in the island traffic with the old, boring, after-work routine… Looking for an alternative way to keep fit & have fun or want to go home happy? Try Kizomba!
You can have fun with us while you enjoy EVE Lounge – centered in the #PoshZone of Victoria Island … Lagos' heartbeat for #Partying. The bar & kitchen guarantees an amazing experience for all meals & drinks by Kizomba Dancehall enthusiasts … Like you!
We'd love to dance with you in this way:
Beginners Dance Class, Cont.: 6:00pm – 8:00pm – Introduction to Kizomba II, Variations & Basic Combos, Line Dances;
Socials/Practice Sessions: 8:00pm – 10:00pm – Enjoy Kizomba music mixes from our in-house KizNg DJ's. You'll be practicing your kizomba moves while networking, socializing and having fun!
Dance Disclaimer:
Our events are gated, purchase your tickets now and avoid long queues are the gate. Tickets may cost more if purchased at the gate: